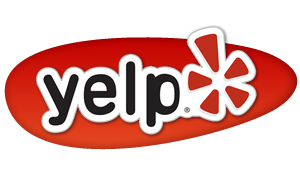 "This is badass Szechuan cuisine for people who want real Chinese food and not the dumbed down American version. My wife got some hot spiced tripe (stomach) that was very good. I had the four pepper chicken. The combination of spices gave it a hard to describe aromatic flavor that was much more sophisticate than simple "heat". The dishes are simply incredible and remind me a little of "indo-Chinese" style if cooking. A must go for people who like some hardcore Chinese food."
-Cliff H., Mooresville N.C.
"Close your eyes. Put a finger on the menu. Order that. Make sure to also get some dumplings and the twice cooked pork. You are most welcome."
-Andrea S., Pittsboro N.C.

"Quite unlike typical Chinese restaurants across the U.S., the kitchen here turns out cuisine that's close to identical to what one finds in restaurants in China! The a la carte menu is extensive and includes many genuine Chinese dishes that are not found in most U.S. restaurants. The Twice Cooked Pork (pork belly) was just one example. The Eggplant in Garlic Sauce is so delicious that it's hard to believe it's made with eggplant. Another treat was Smoked Tea Duck with a subtle, smoky flavor created by smoking pieces of duck over smouldering tea leaves and served with a dab of hoisin sauce on the side, reminiscent of famous Peking Duck. The Squirrel Fish was crispy and sweet (again with a unique sauce), very close to what one finds in China. These entrees were served with a large bowl of rice to be shared along with the entrees."
-David O., Swannanoa N.C.
"Still the best Chinese restaurant in North Carolina..."
"A gem of Szechwan cooking right in Carrboro..."

"Authentic Szechwan fare is indeed as rare in these parts as a precious jewel. Listing nearly 150 dishes, Gourmet Kingdom's Szechwan menu is loaded with enough of those jewels to fill the coffers of the restaurant's namesake kingdom. English translations are thoughtfully provided, making it easy for the squeamish to avoid the likes of "spicy pig ear" and "pickled red chile with pork intestine." The menu is laden with dishes that allow you to venture just as far as you like on the wild side. Twice-cooked pork, eggplant in garlic sauce, and lobster with ginger and green onions are all safe, familiar territory. So are Tian Tin flavor dumplings, delicate crescents stuffed with a savory filling of ground pork and served with a sesame-soy dipping sauce. In Yangchow jumbo dumplings, that filling is transformed into ginger- and scallion-spangled spheres nearly as big as tennis balls, served over cellophane noodles."
-Greg Cox, The News & Observer

"Gourmet kingdom is amazing. Just finished a dinner with Kung pao lotus root and tea smoked duck. The lotus root was chewy and perfectly crisped, spicy and savory. The duck was succulent and smoky. The service was lovely and attentive. Cannot say better things about this place. I'm surprised this place isn't mobbed."
-Carla, Research Triangle N.C.
"Outstanding And Authentic Szechuan. In my opinion, the food we had was the best Szechuan meal I've had in this area, and as good as any I've eaten at in NYC, and that is a bunch of excellent restaurants.
I chose the Ba Shu Spicy Chicken because it was the only dish to have a 3 pepper designation as to the heat level. The dish was beautiful, the portion huge, and the taste was sublime. It is like Kung Pao with out the peanuts and more moist due to the nice, hot sauce, and brings the promised heat, thank God. The sauce flows to the bottom of the large serving dish, so be prepared to dig it out for your serving."
-Fred B., Piedmont N.C.